Case File:
Borrower needed funding to renovate spectacular mansion
Other lender wouldn't commit in the required time frame
Roma Finance provided two tranches of funding
Broker, y3s Bridging and Commercial, paid commission on both fundings
Borrower  now has long term rental income from house and 6 luxury flats
There has been a lot of talk since the recent budget that buy to let property will be used by a growing number of people as part of their pension planning. This is borne out through the example of this project funded quickly by Roma Finance to help a borrower undertake a renovation to provide long term rental income. Roma Finance were also able to provide a second facility to help get the most from the opportunities this property provided.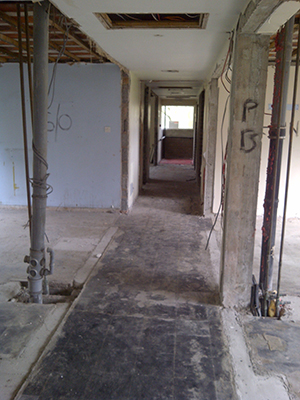 After spending two months trying to get funding from another lender and their borrower  paying out for legals and fees, the broker, y3s Bridging and Commercial, finally decided to try another lender and called Roma Finance one Friday morning. Although they hadn't worked with Roma Finance before, they had heard about their individual approach and ability to help borrowers when a case gets stuck and clear decisions just are not being made.
The property was a much sought after old mansion nestling in beautiful parkland bought by the borrower  for £790,000 with a loan from a High Street bank. The plan was to convert the property into a spacious family home, together with 6 luxury 2 bedroom apartments, which would be rented out.
After receiving the call on Friday morning Roma were on site meeting the borrower on the Sunday morning, gave an immediate on the spot in-principle agreement and the borrower  had £110,000 by Tuesday which enabled the borrower to complete the conversion of the first 2 flats.
The borrower then requested that his broker raise a further £200,000 to convert 4 further luxury executive lets in the mansion which would be finished to the highest standards.
Read enough? Let's talk. Call
0161 817 7480
, to see how we could support you and your business, alternatively you can
email us
.