Roma Finance, the specialist bridging finance lender, has completed its largest ever case providing £1.1m as part of a Buy In Management Buy Out (BIMBO). The customer was introduced to Roma by the team at Goodman Corporate Finance, a commercial finance brokerage based in the East Midlands.
The borrower, a property development company in Leicestershire, needed the funds to buy out a majority shareholder who needed to exit the business due to a divorce. The security was valued at £1.75m comprising a new development of ten luxury residential houses, seven of which had been pre-sold, and a pair of semi-detached houses.
In this complex corporate and property transaction, the management team formed a new holding company to acquire the assets of the trading entity.
As the case progressed, it was brought to light that there was support from the local authority for enhanced planning on the three unsold plots to create six houses which would bring an additional £600k of extra value to the site, thereby boosting the site and security value, with a GDV of almost £5 million.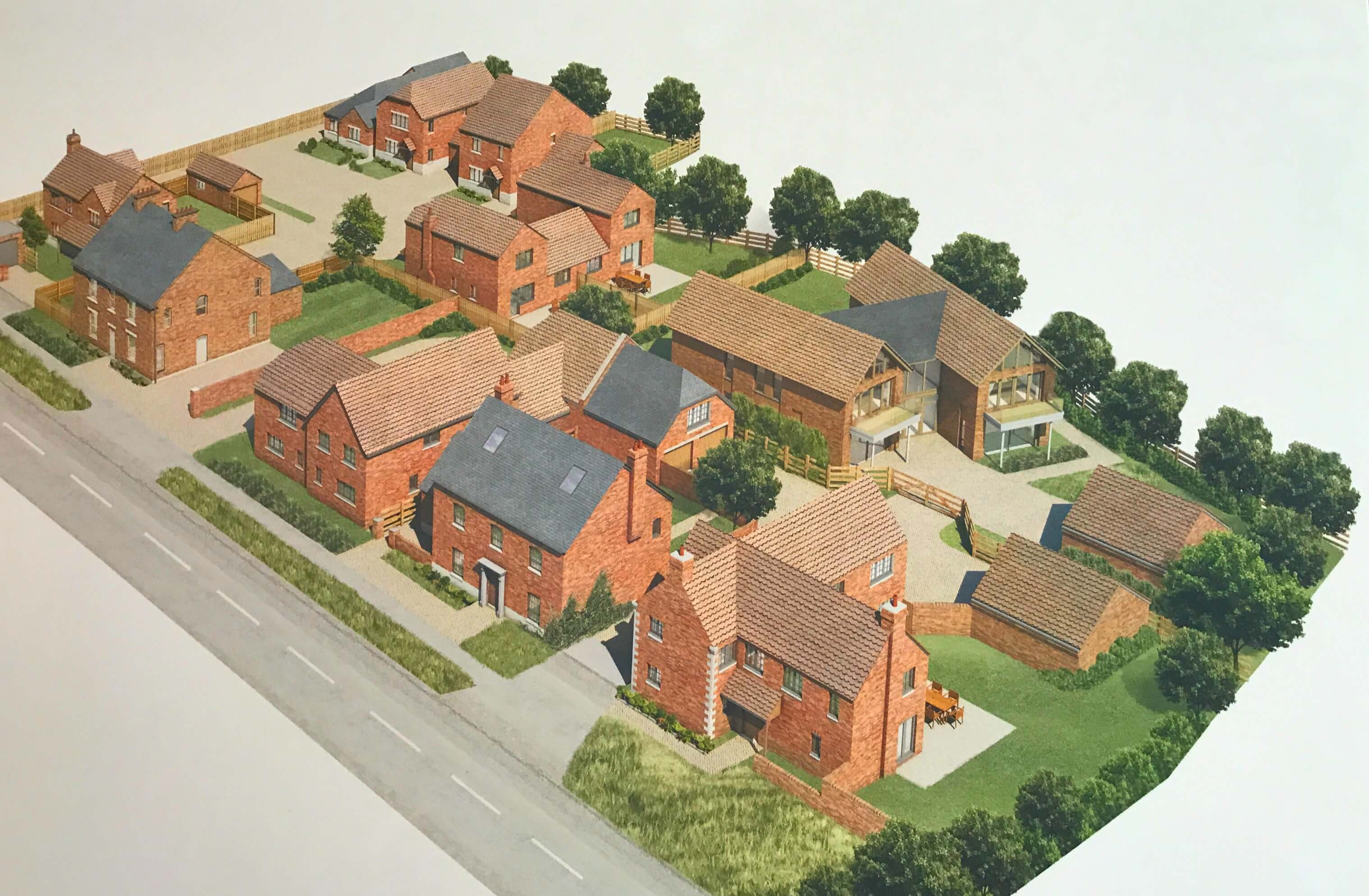 As is usual on Roma's cases, a meeting with the new management team was arranged at the site, where it became obvious that the management were capable, credible and backable. The project was viable, as there was sufficient working capital available to complete two of the pre-sold properties which would enable a material capital reduction on the loan. The ultimate exit strategy had also been pre-agreed as a development finance facility had already been put in place to build out the remaining plots.
Solicitors were instructed within 24 hours of the site meeting with five sets of solicitors involved acting for the various parties. Roma worked hand-in-glove with their Introducer, customer and solicitor arranging several conference calls with all parties to expedite completion.
Commenting on the case, Roma Finance's managing director Scott Marshall said: "We were delighted to complete our largest ever loan. This was a very complicated transaction with property and corporate aspects, including assessing the value of a new development, dealing with a new specially created holding company, a driven management team and going beyond our usual criteria in terms of the loan amount. However, we helped provide an intelligent structure to the case and worked closely with the team at Goodman's and the customer to progress the loan to completion, much to everyone's delight. We are now in discussions with the management team to provide further funding for their next project."
The customer commented: "We are a company with a big heart and massive passion and Roma Finance were with us right through this transaction, acting in a very professional manner at all times. It was a complex deal having a corporate element and using five sets of solicitors, but Roma stuck to the task and offered a high level of service right the way through. The success of the finance provision has given a real morale boost to all of our staff and the Roma loan helped make this happen."
Read enough? Let's talk. Call
0161 817 7480
, to see how we could support you and your business, alternatively you can
email us
.